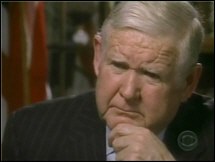 Guest blogged by David Edwards
In an interview with 60 Minutes' Mike Wallace, Rep. John Murtha says that Iraqis are already in the middle of a civil war. He says that the political reality of U.S. elections will be one of the reasons that most troops will be redeployed from Iraq by the end of this year.

Video in Streaming Flash format...
Crook and Liars has other video formats.