Mostly self-inflicted wounds...
Courtesy Boing Boing: Notably naïve Christian group names Alaska men's shelter 'The Glory Hole'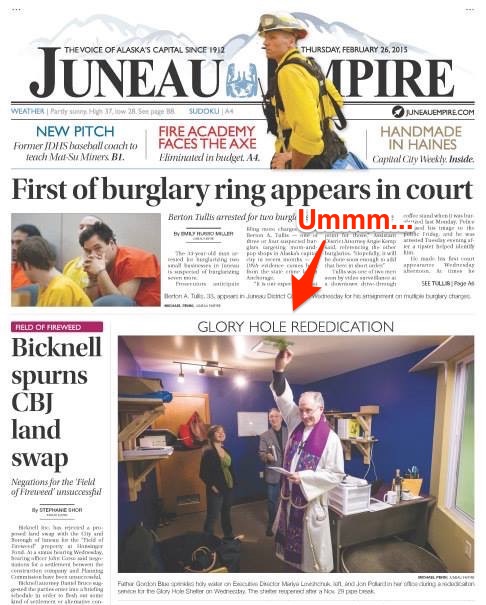 Cutline: "Father Gordon Blue sprinkles holy water on Executive Director Mariya Lovishchuk, left, and Jon Pollard in her office during a Rededication Service of the Glory Hole Shelter on Wednesday." From the Juneau, AK Empire.
They do good work, providing shelter to hungry and homeless Alaskans. After you finish laughing, consider donating.
* * *
Perry Dorrell blogs as PDiddie at Brains and Eggs, and is on Twitter @PDiddie.