Special BRAD BLOG / Velvet Revolution coverage
of the Sep 24-26 Rally in D.C.
Guest blogged by Katrina Wilcox
So long fellow warriors Ö these last few photos conclude our coverage of the DC rally. It was a privilege and pleasure to share our first protest experience with each of you. It is our sincerest hope that next time we march on Washington each of you will be there to add your voice to ours and the rest of the millions that show up to demand our country back. Our special thanks goes out to Brad for his suggestion that we guest blog our trip, to Winter Patriot and David for their expert help, and to Chris, Charles, Mark, Larisa, Brad, and Stan for adding their voices to our coverage.
As difficult as a leaderless revolution is to get started, once begun it is impossible to stop. There is no leader to destroy through lies, propaganda, or bullets. We are a Rainbow River made up of millions of droplets all flowing towards a common goal. A river that will always flow over or around whatever is put in the way to stop it.
Always remember that en masse we are invincible. Once we all realize that Ö swirl the sound of that around in our brains and cling to it with all of our collective stubbornness and strength - we will have won. In that one frozen instant of shared realization Ö we will have won Ö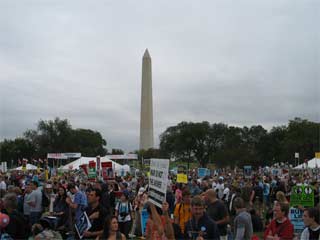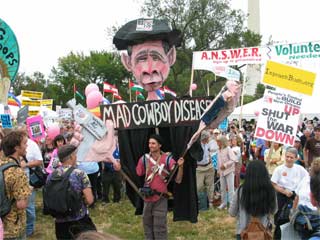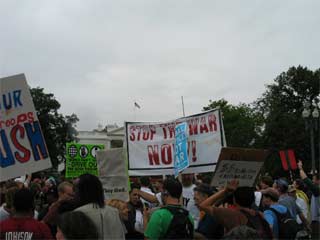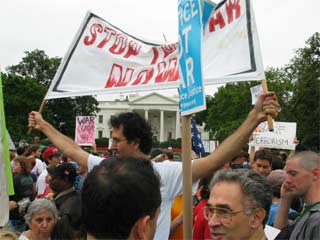 (more photos in the "entire story"... )