Guest blogged by David Edwards
As previously reported by BRAD BLOG, the violence quickly resumed after the Iraqi election. After preliminary results indicated that Shia-based religious parties will dominate the Iraqi parliament, Sunni's and other secular parties began massive protests demanding a re-vote.
Earlier today, the U.N. declared that the Iraqi election was "transparent and credible" and saw no reason for another vote. This has not cooled the protests and the Sunnis aren't dropping their demands.
In this video, CBS News reports that political pressures are fueling the violence in Iraq.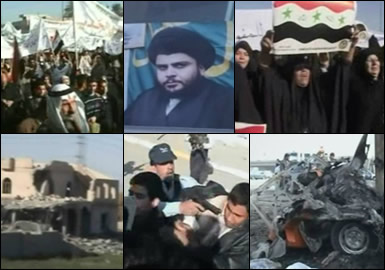 ( 20 so far... )