Guest blogged by David Edwards of Veredictum.com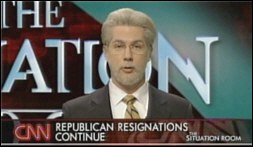 Video in Streaming Flash format...
Video in Windows Media format...
The writers at SNL seem more than a little skeptical about the quality of Bush appointments. As White House Press Secretary, Lindsay Lohan couldn't possibly be less informative than Scottie McClellan.
This clip is the opening segment from Saturday night's broadcast.




( 3 so far... )