War has been on my mind this week...


Fruit comparisons were on cartoonists' minds after classified documents were announced as having been found in Joe Biden's old vice presidential office in November and more recently at his Delaware home. Some played down, some played up, some played off...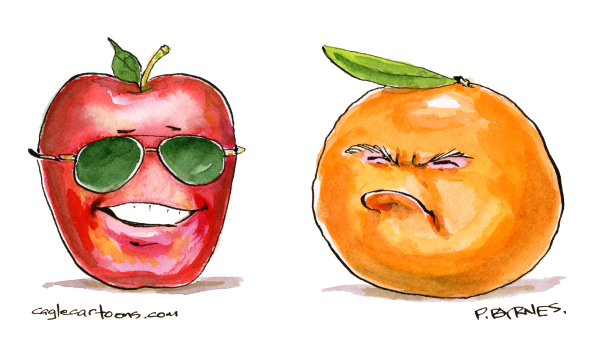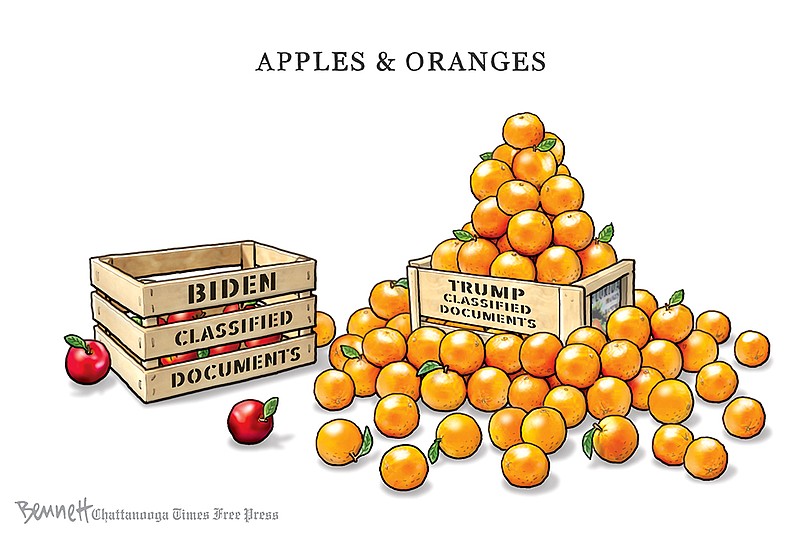 In a very busy week for Republicans --- as in not knowing whether to shit or go blind --- they stopped grousing about inflation, started and then stopped talking about M&Ms and gas stoves, and shifted quickly to another White House investigation. Anything to avoid discussion of their own problems...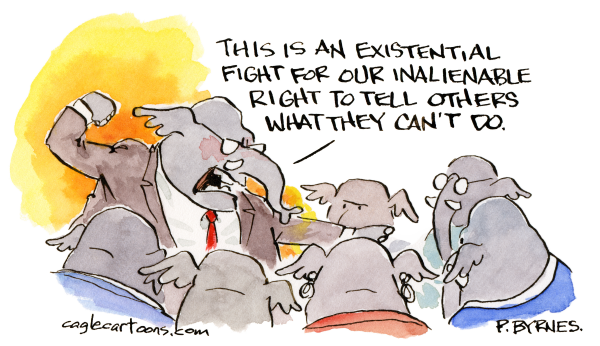 The duopoly drama brought Two Party Opera back...

Inequality, and not the tired D vs. R scuffling, is more my focus, as with Jen Sorensen this week...

And the intractable climate and gun crises...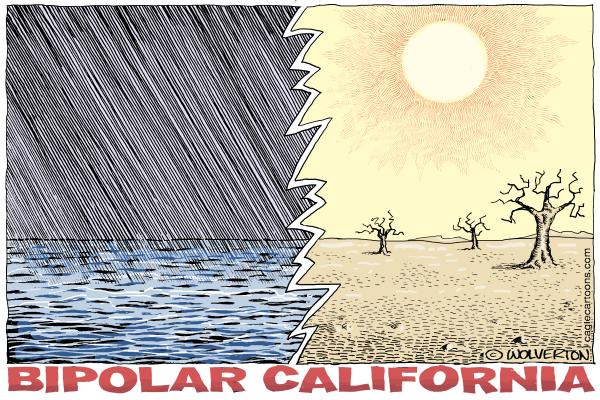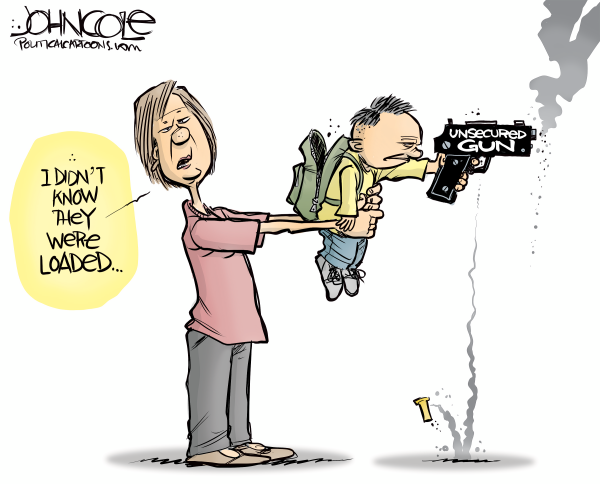 Please consider supporting a disappearing craft with a subscription to the work of one of these political cartoonists.
* * *
Perry Dorrell blogs as PDiddie at Brains and Eggs,
usually on topics concerning the strange brew of Texas politics.
He's also on Twitter @PDiddie.